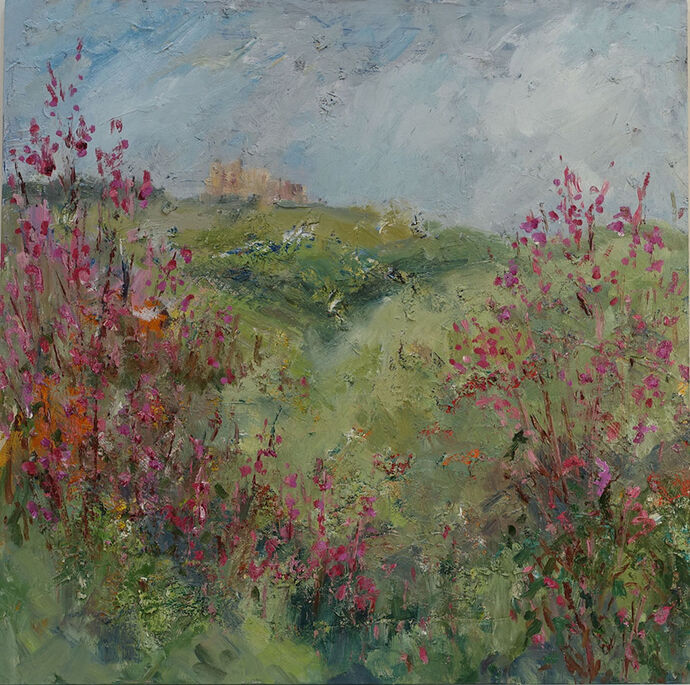 Bamburgh castle with rosebay willow herb


Painted in the studio from sketches I had made when on holiday for a few days with Ann in Northumberland. I loved the rich pink colours of the rosebay willow herb flowers framing the view of the castle across the dunes.

media: oil on board (unframed), size: 20" x 20"
Ref: 690